Finally i got time to update my blog again....:D more peetures n daily activities to share with everyone here!! If provided u readers n all my friends r still supporting the blog:D
23/10-- work, met up with mike for a short chill out session at ps tog with darling isabelle. We headed over to manhatten restaurant for dinner. Mike kept asking the both of us to order as many as we like. But im so afraid that 3 of us wouldnt be able to finish all, so didn order much. Things happened dere which makes all of us unhappy. dun wish to mention. anyway movie with mike. we catch halloween 2. Its as terrifying as "darah". Alot of bloody n killing scene. Home by 1.30am. Happy birthday stefanie!!
24/10-- did a 2hrs simon chrisandra corporate video shoot. One of it actually involved a yoga scene. SO me, together with 4other actress n 2 actors-daniel n derrick were asked to pretend to be attending a yoga lesson. Thanks to daniel who gave us a lift to novena mrt where i then took a train down to ion to look for apo n audrey. cabbed over to soho, sabai.. with the VPGs n soho crews..
27/10-- After work, Me n kerien went for shopping therapy at bugis. bumped into fang babe too.. i miss her badly.. Shall get to see her on next sun!!:D
28/10-- did a post deepavali event cum Opening ceremony for the new renovated Hilltop mess at gombak hill top tog with bernice, angela n janice. we were told to wear something bright & no black/white. We surely look so colourful, man! It was extremely fun with them n also not to forget dennis n kenneth plus all other airforce friends i've known. Work for a couple of times there already that it seemed to be my second home aredi.
Peetures time!!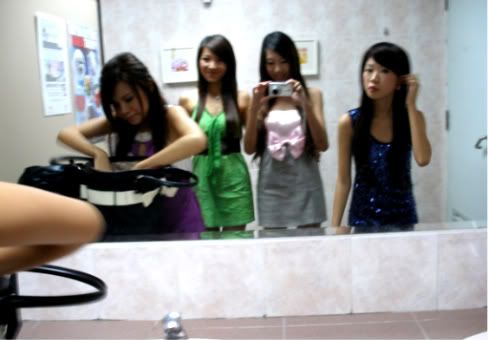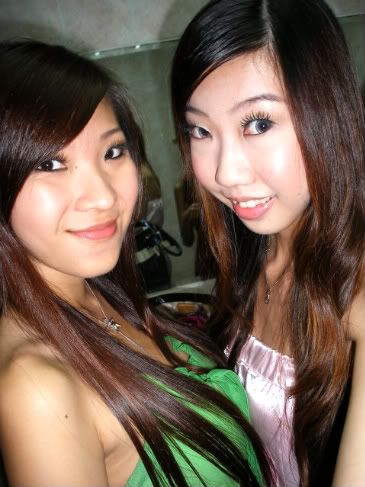 AFter work, ken sent me home to change before jackson came n pick me up at my hse to go meet ben, chee guan n their whole groups of friends at butter. Its been quite some time since i last go for ladies night aredi... If nt cuz the guys whomi met asked me to get them a guestlist, i guess i wont be going down at all. Saw winnie, celest, marcus n kenneth too.. that we had a short chill out tog b4 they left for sabai. Thanks to jason for sending me n douglas back.
29/10-- caught "sister keeper" tog with janelle n esther today. It was such a sentimental movie i can just say. Even the uncle who is seated beside me keep sneezing n controlling his tears while all the others including us have to keep a pack of tissue by our side to stop our tears from rollling down.. Right after the movie, esther went to look for her bf while me n janelle waited for S to come pick us up n nt to forget their ntu friend as well.. supper after that at our hse nearby.
30/10-- Was selected for a military theme shoot for a print ad together with eliza. It was extreme fun with the props n also our " cool n sexy" outfit.. The shoot was held inside the studio. Cant wait to see the photos..:) Thanks to the MUA n hairstylist, the boss n also the photographer:))
After that, headed down to chomp chomp with janelle n janice for supper. S n C came n join us before They send us home.
One funny moment of the day. This little boy is trying to walk pass beside Janelle, but he is so tiny to the extent he's about our mid thigh height. So to prevent Janelle on stepping on him, S decide to pull her away & the lil kid squeezed his way through & by chance his hair happened to brush over Janelle's thigh. Janelle jumped, grabbed S, & screamed! Apparently she thought he was a 'rat'. Ya right, rat is that big huh! LOLLLL. I swear the everyone turned at us lah! So paiseh! So this is the RAT!
Look at how different a girl & guy does thing. Guy: the place that is being seated is clean can already.
Girl: the whole area must be clean before sitting down.
To show how tiny the boy is, & how huge that mug of drink was!
Oyster Omelate.
Stingray.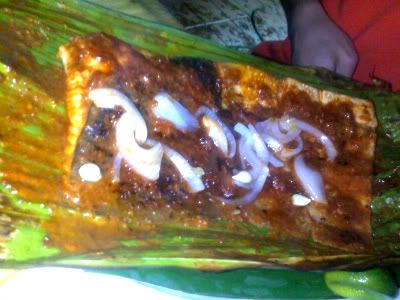 Baby Kailan.
31/10-- its halloween night today. Headed out with vivian godsis to town area first. Saw JX while we were at guess. Its soho's last night as well. I was dressed as military army babe...
1/11-- happy birthday calvin!!! headed down to goldkist chalet at east coast with andy to meet the rest.. we had a fun time before the cutting of cake..
look at what the guys took!!:) many candid sia!!==S
After cutting of cake, me n kerien left. Shan came down n pick us up n we went kerien back home before going for the L4d 2 game with ben they all.. The guys played till 4am while i slept from 1 to 4am.. was kinda bored that i kept going to buy apple tea.
3/11-- Met up with lincoln for dinner at jp2 before gilbert came n pick me up for his friend's birthday at Holland V. Happy birthday to javis!! Right after the celebration, we drove dwn to bukit timah for butter chicken as supper be4 he sent me home.
I've got new message ringtone in my hp le.... Loving it:D
PS: You guys got to try this. It got to be on Facebook. On your keyboard, press UP, UP, DOWN, DOWN, LEFT, RIGHT, LEFT, RIGHT, b, a, ENTER and then scroll up OR down. You will see something amazing. Refresh/reload to get rid of it. Awesome!!!