A 3hrs fashion shoot i did on 28th june at raffles town club
Thanks to aki's intro.. I enjoyed myself a lot. Here r a few photos which i simply loved a lot... Very lifestyle n elegant theme shoot. Nice working with alb the photographer:))
On the 17th of july Did an event for the AIA award presentation day
.
It was quite a grand event which was even split into two segments, a morning and a night one, Credit to janelle our coordinator for the day.:) Thanks to her for the intro that i was picked by client to work for this together with 5 other babes whom im very familiar with too. WE had fun!:D
The 6 models for the long long day. Our reporting time is 7.15am for rehearsals n the necessary preparation. Super early… .
8am-11.30am & 5.30-11.30pm. Gillian, Jennise, Jennifer, Joanna, Serene, Janice.
Basically our job scope was to help out in giving trophy to the presenters n also usher the prize receivers on stage.:D
4 is the trophy babes, & 2 are the ushers
Like what janice said, actually each show lasted bout 2-3 hours only. The rest of the time were just spent waiting at backstage. Thats when the camwhoring begins!!:D
Unglams of models at backstage. LOL!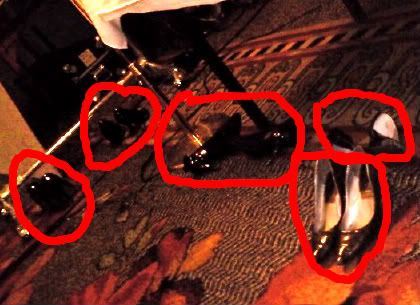 Janelle the coordinator!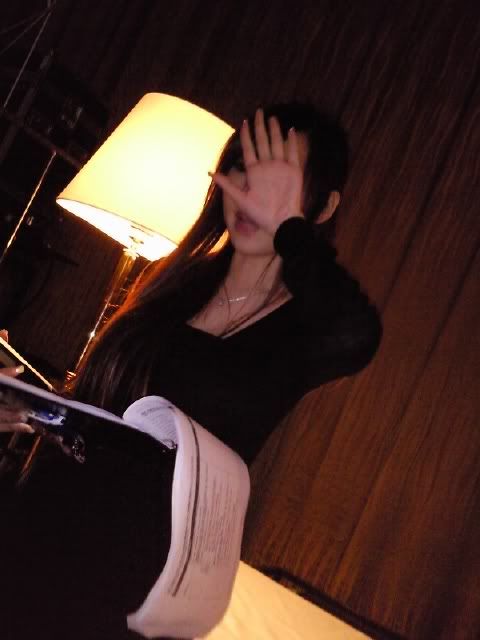 Me with Janice
Me with Serene( see the flower on our hair?)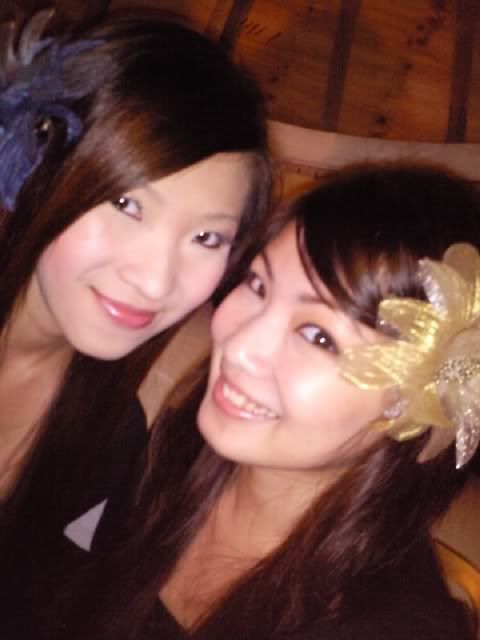 The 5 hours of break.... changed, had lunch at raffles city basement.
Initially, most of us intended to go home and rest before reporting at night time again. But then we changed our plans and decided to head down to Tamp 1 together instead.
Me, Jennifer, Jennise, & janice went over to Twister as we had an appt with Kason.
Eddie Lee was in the salon too. LOL. we did hav a short conversation too:) He was the one who recommended kason in his forum..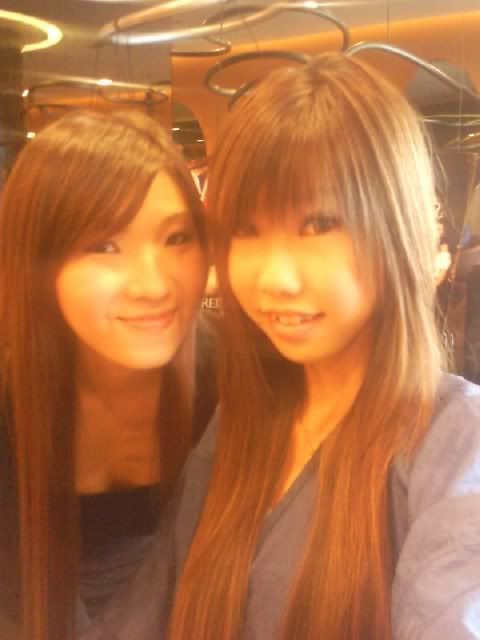 After our haircut, Rushed back to Swissotel for our event. End of the day!!!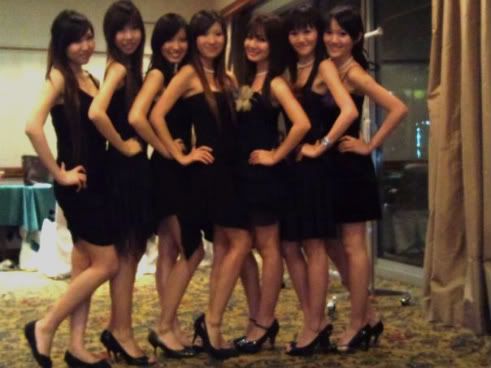 Its really nice n fun working with u girls!! misses~~=D
Right after event, i cabbed down to vivo to look for chris n tommy while waiting for audrey to reach before we went over to cafe del mar for a chill out session:)) We played truth or dare. Through this game, we knew each other more n more. Everyone talked about their past r/s. Indeed a good chat afterall. home sweet home by 430am. 23/7 thurs-- did a shoot at the railway station before i rushed down to office to work. Its my first time thrilling experience for this high fashion shoot. Gotta overcome heights in order to reach the track. Got to climb down from hills after that too. Thanks to both photographer H n C. They kept holding onto me to prevent me from falling. :)) Met godsis at bugis to buy some stuff b4 heading hm. some photos that i simply love:))
24/7-- Work for PLAB together with joanna. Just the two of us. Thanks to ian for picking us up and not to forget raymond for sending us home:)) No photos taken because of the tight security there. We gotta surrendered our phone too. Indonesian buffet was served and also karaoke session began at 730pm. haha!! our job includes playing 5-10 n the loser will have to drink. Its friday night yet im home. But i will be saying hi to my bed soon as i need to wake up early for tml morning shoot. Nights everyone!!:D 25/7-- had a shoot together with mable at tanjong beach today. The weather was good in the beginning n slowly it gets more hotter. Thanks to all the photographers who were present there. 2 of them were even females. I enjoy the shoot:)) Nice working with the organiser and everyone too=D Just two of the photos that i've received:D
After the shoot, we went to wash up n just nice hitch a ride from 2 friends to vivo for lunch. Me n mable were craving for laksa. BUt quite a disappointment afterall. After lunch, i headed home for another thorough shower just to get rid of the sand. earlier on my shoot involved laying on the sand n also getting into the water. Thats y need a thorough bath. Heading out to meet yuting later:)) Just then, Audrey dear called me to acc her to attend alicia's 18th birthday. So we met at jp starbuck together with alan till linda reached. Her two friend, jun quan n tai wee joined us eventually too:)) We went searching for present before cabbing over to alicia's hse for the birthday... Jia hui was there too. So long didn see him aredi. The world was so small. Stayed till 11pm before JQ n TW sent me home. Didn join the girls for PH as i got another shoot tml morning. :)) Theme shall be private car shoot!=D 26/7-- did a private car theme shoot at nus early in the morning. Thanks to the photographer whom i worked with earlier on. He came over n pick me up at my hm before we went for breakfast. After the 2 hrs shoot, he sent me down to marina square to look for my darling kerien who was working there. While waiting for tristan to arrive, i window shop alone. Catch the hangover. Nice comedy. Its so hilarious that the whole cinema was fulled of laughter:)) The movie was greeeat!!! AFter movie, we headed to Billy Bombers for dinner before i went over to jp to acc XH for dinner. Had dim sum at crystal jade. Around 9pm, I proceeded to meeting TW at coffee bean. Yang, his friend joined us too. We were purely chatting while waiting for JX to knock off. Time for lan game n pool again:))L4D with JQ while TW n Yang were playing pool!! JQ taught me how to play dota too. But guess gaming isnt my kind of interest. Around midnight, we took a room for kbox session. Sang till 2plus before they sent me home. HOme sweet home by 3am.